Main content starts here, tab to start navigating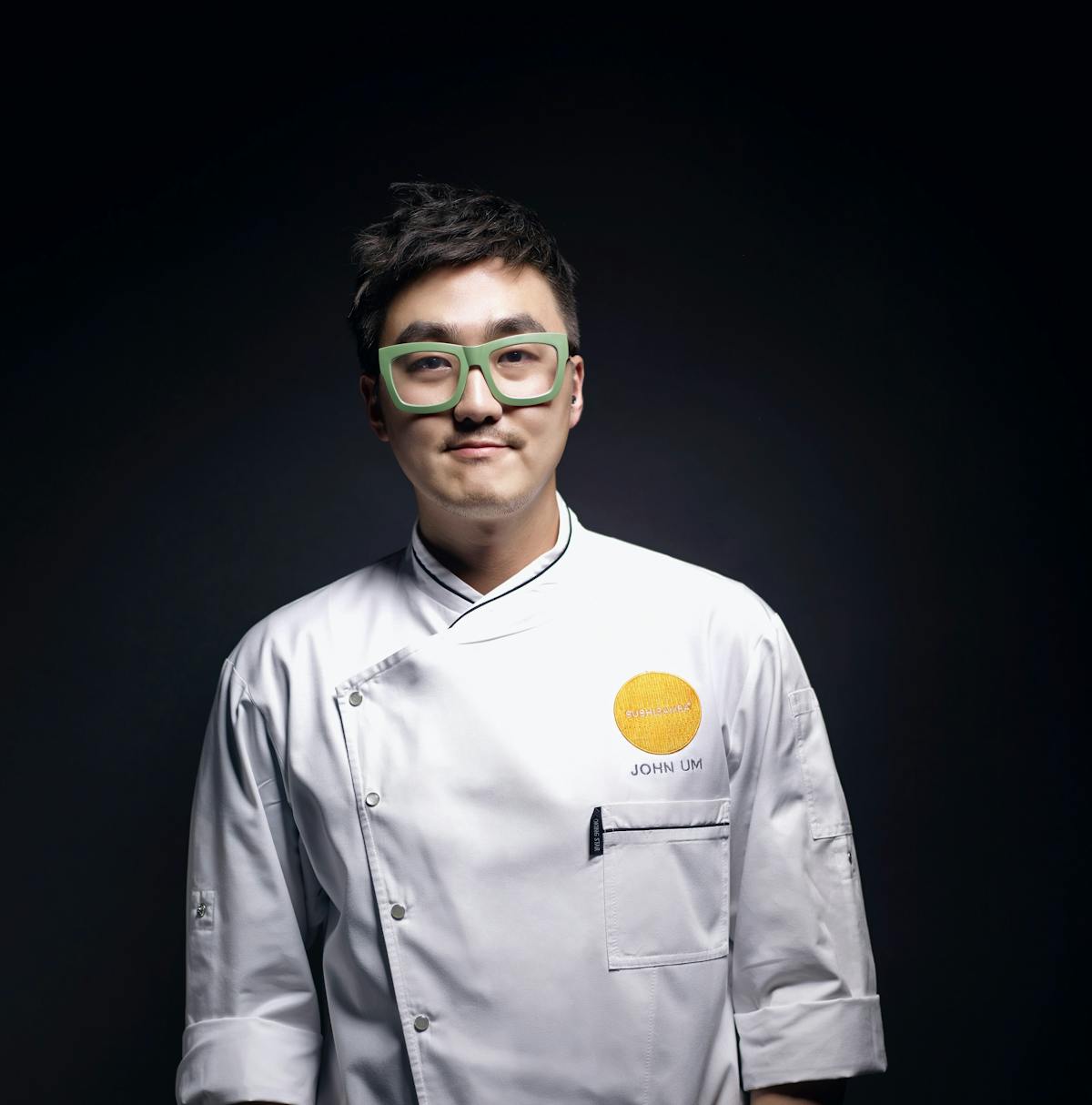 John Um
Corporate Chef
As a Corporate Chef of SUSHISAMBA John Um, has mastered the art of sushi, from his precise technique to his aesthetic presentation. Born and raised in South Korea, John developed an affinity for food at a young age, embarking on an international culinary journey that began in his hometown of Seoul.
First influenced by his grandmother's occupation as a diver, John grew up experiencing seafood in its freshest form, acquiring a taste for aquatic life that would make most youngsters squirm, including sea urchin and abalone. His mother and aunt, respectively, a potter and a painter, fostered his eye for creativity, an aspect of his childhood that has inspired John's current culinary approach at SUSHISAMBA, manifested in his artful presentations. John views each plate as a canvas, enhancing the experience for guests with conceptually plated ingredients - or as John says "edible artwork" - that highlight the beauty of color and texture characteristic of Japanese cuisine.
Moving to the United States at age sixteen, John ambitiously sought professional experience to broaden his understanding of, and approach to, sushi and Japanese cuisine. In 2000, he became a Sushi Sous Chef at Fuji Japanese Steak and Sushi House in Tennessee, embracing an opportunity to develop his skill set by learning teppanyaki – an experience that strengthened his ability to simultaneously cook for, and communicate with, guests. Shortly thereafter, John accepted an Executive Sushi Chef and Japanese Kitchen Chef position at Hanabi Japanese Restaurant and Sushi Rosen, high-end establishments, where John oversaw and trained employees in customer relation management and food preparation procedures.
John moved to Nevada in 2009, accepting an opportunity to be an Executive Chef at The Sushi, where he assisted with the direction of the menu, specializing in sushi presentation and Japanese cuisine, while facilitating a seamless relationship between front and back of house operations. Following The Sushi, John became a Sushi Chef at Wazuzuin the esteemed Wynn & Encore hotels, bringing his creativity and knowledge to the kitchen of one of the hotel's most popular restaurants.
In 2010, John joined the Orange Brands Management as Executive Sushi Chef at SUSHISAMBA Las Vegas, an experience that has brought his journey full circle. His adventurous palate, artistic outlook and knowledge of Japanese cuisine shine in his ability to transform ingredients into memorable flavors. Annual trips to Japan and past travels to Brazil and Peru serve as inspiration for John's ever-growing repertoire and refined technique. Showcasing his culinary creativity and desire for a challenge, John creates an array of original dishes, never repeating an offering. His plates have been lauded as true works of art by such esteemed culinary forces as The Art of Plating and Chef Talks.
Throughout his tenure John was integral to the opening of both of London's iconic Heron Tower and Covent Garden locations while overseeing operations and menu development in the U.S.A. In 2018 his hard work and loyalty resulted in his appointment to SUSHISAMBA Corporate Chef, In this new role John has become the driving force for creating brand's innovative offerings, both through sushi and hot kitchen, utilizing all aspects of his informal and professional culinary education, from his innate ability to pair ingredients that result in bold flavors to his creative disposition, artful plating and exquisite cuisine.
His most recent projects include the opening of Tree Bar at SUSHISAMBA Las Vegas and the internationally lauded SUSHISAMBA Dubai – the brand's debut in the Middle East.